Horrible: A man killed his own brother in Abia state
Mr. Chinaedu, allegedly murdered his brother, Mr. Solomon in cold-blood only because Mr. Solomon's son went to his house to pick some mango fruits.
Report has it that Mr. Chinaedu, out of his long breaded hatred on his brother's family flogged the little boy mercilessly to the extent that the boy fainted and was unable to go back to their house.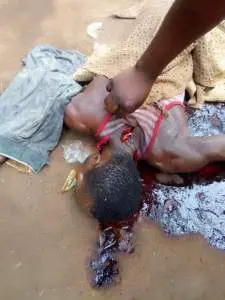 This is how he lured Mr. Solomon to his house who, instead of rescuing his son, got murdered.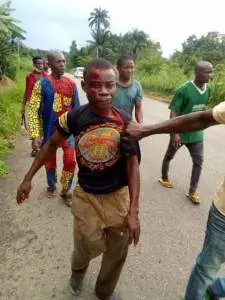 Eye witness report says that, Mr. Solomon, on his way taking his son back to his own house after asking Mr. Chinaedu why he got the boy flogged in such a manner, Mr. Chinaedu went inside his room, picked a cutlass and rushed after Mr. Solomon.
ALSO READ: A man kidnapped and murdered his friend out of jealous
Before Mr. Solomon could turn back and realize what was happening, Mr. Chinaedu had already given him a deep cut behind his neck and he slumped and died instantly.
This horrible incident happened at Mgboko Umuorio Community in Obingwa LGA of Abia State.