10 amazing facts about Dubai, #4 will shock you
From a sleepy fishing village, Dubai's face has tremendously changed over the past few decades and has now emerged into an incomparable destination with a fast-growing economy and gleaming attractions, drawing expats, business people, and holidaymakers from different parts of the world to explore the city's fascinating side and eke out a living here. In fact, Dubai is now a city of contrasts with a myriad of colors and passions – each that manifests in its residents as well as situations. Needless to say, Dubai wraps up quite a lot of surprises, and it's obvious that you might be curious to know more about this global city. So here are a few…
---
Dubai Facts
1. Location
Occupying an area of about 4,120 square kilometers, Dubai is the largest emirate in the UAE, after Abu Dhabi. With Sharjah in the northeast, Abu Dhabi in the south and Oman in the southeast, Dubai is situated along the Persian Gulf's southern coast on the Arabian Peninsula.
2. Origin of Name
The word 'Dubai' is believed to have been originated from 'Daba' – literally meaning a horde of locusts.
3. Economy
Though oil and fossil fuels are largely the basis of Dubai's economy, its thriving tourism and trade scenario helps it to rake in huge income.
---
---
4. Tax-Free
Tax-free earning is one of the key reasons that attract job seekers and talented professionals from across the world to Dubai. This, in turn, enables people to save and send money back home.
5. Once a Centre of Flourishing Pearl Industry
Long before petroleum and tourist attractions became the region's prime source of bread and butter, Dubai enjoyed the status as a significant pearl farming center during the 19th and early 20th centuries. The pearl industry later collapsed due to the First World War, the Great Depression and the invention of cultured pearl by the Japanese, among many other factors.
6. Skyscrapers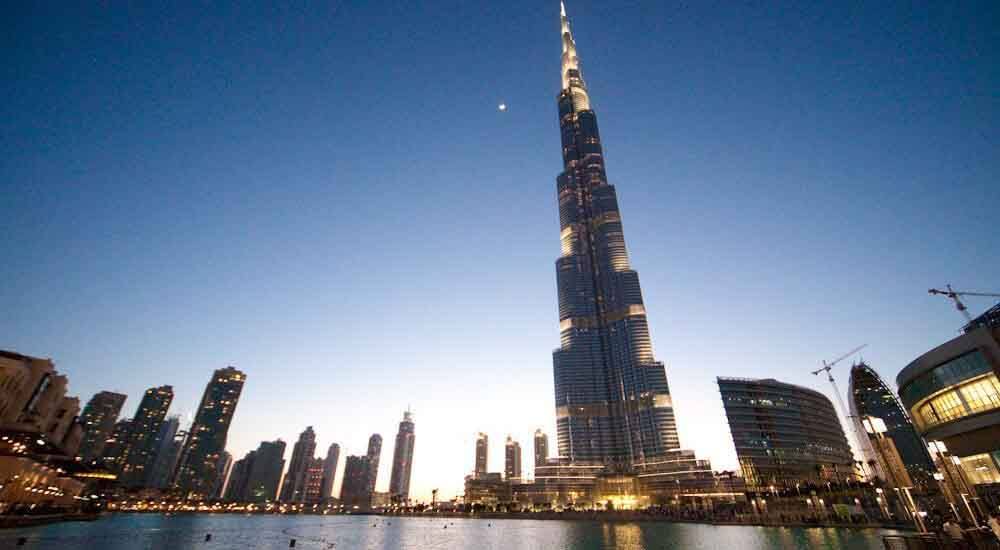 Dubai is well-known as a city of skyscrapers. But little may be known to many that back in 1991, the Dubai World Trade Centre was the only skyscraper in the city. Two decades later now, Dubai is home to more than 400 skyscrapers including 
Burj Khalifa – the tallest of its kind in the world
.
7. City of Number Ones
Dubai is one of the few cities that is home to a number of one-of-its-kind or first of its kind in the world, such as the tallest man-made structure, only seven-star hotel, tallest hotel, biggest aquarium, biggest mall, etc.
8. Best Malls
The centerpiece of Dubai is perhaps its world-class malls that stand as an epitome of elegance and opulence. Dubai Mall, Mall of the Emirates with indoor skiing facility and Ibn Battuta Mall are just a few to name, this is amazing.
9. Population
More than 80% of Dubai's population (about 1.5 million) is immigrants as well as tourists from different parts of the world. In fact, Emiratis make only 18% to 19% of the overall population. Another interesting fact is that nearly 100,000 new residents arrive here per year.
10. Climate
Due to its location in the northern desert belt, Dubai features a tropical desert climate, with extremely hot and dry summers and mild winters. While the temperature usually goes higher than 45 degrees Celsius during summer, it ranges from 14 to 23 degrees Celsius in winter. The days are sunny throughout the year. The best time to visit the place is from December through March when the climate is comfortable and salubrious.
Hope this article is helpful? drop your feeling or thought at the comment section below.